200 West Academy St.,
Gainesville, GA 30501
200 West Academy St.,
Gainesville, GA 30501
Main Content
About
Waldrip Real Estate
is a Georgia Real Estate
Company that has been in
business since 1977.
Our Corporate office is
located in Gainesville, Ga.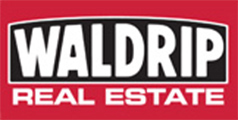 Waldrip Real Estate's dominating Red, Black and White Logo color combination instills a sense of POWER and SUCCESS to the public in our Associate-Brokers/Agents Branding, Marketing and Advertising.
No Real Estate Agent Compensation BEATS
100% Commission plus Recruiting Bonuses

Corporate Office Gainesville, GA.
No Real Estate Agent Compensation BEATS 100%
Commission plus Recruiting Bonuses